The Connectors tab of the diagram Properties dialog enables you to define the appearance of the connectors on the diagram.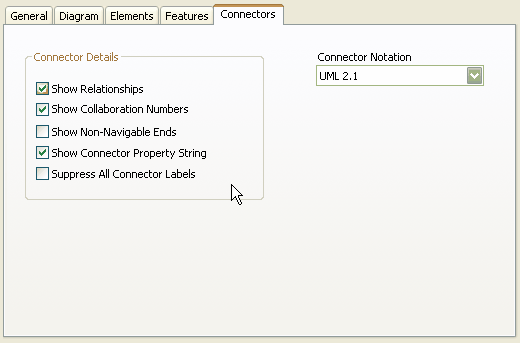 Field

Description

Show Relationships

Show relationships in the current diagram.

Show Collaboration Numbers

Show numbering in Communication diagrams.

Show Non-Navigable Ends

If an association end is not navigable then a cross is presented at the association connector.

Show Connector Property String

Show the property string for connectors.

Suppress All Connector Labels

Hide all connector labels.

Connector Notation

Select one of the following three options:

·

UML 2.1

- use the standard UML 2.1 notation for connectors.