The Project Issues tab in the System window enables any identified issues to be recorded against the current project. Issues are raised with a description, date, owner and status.
To access this tab, select the View | System menu option or press [Alt]+[2] to display the System window, and click on the Project Issues tab.
Tip: You can right-click on the list and select the Print List context menu option to print out the currently displayed items.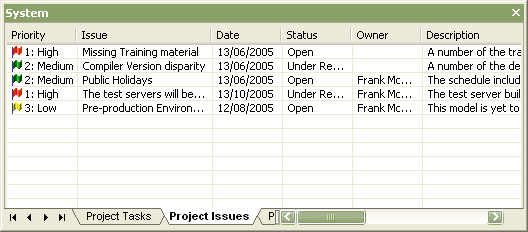 To add a new issue, double-click on an empty row of the Project Issues tab. To modify an issue, double-click on the required item in the list. In each case, the Issue Details dialog displays.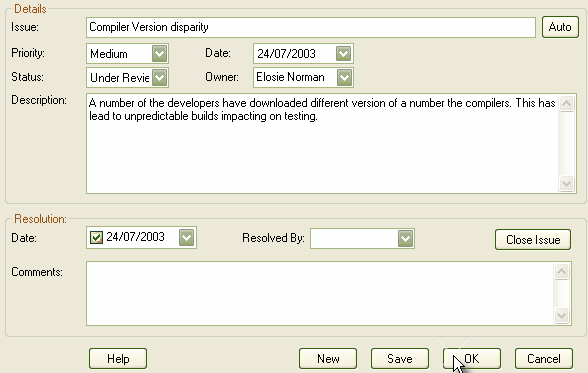 You can also delete an issue and generate a report of your issues in Rich Text Format.