Shape Editor
The Shape Editor enables a Technology Developer to specify custom shapes via a scripting language. These custom shapes are drawn instead of the standard UML notation. Each script is associated with a particular Stereotype, and is drawn for every element of that stereotype.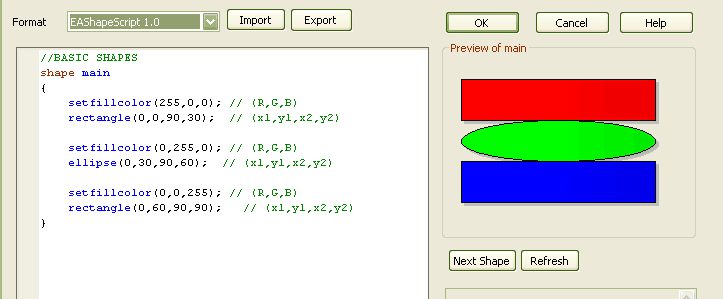 Note: Shapescripts adopt the same color gradient settings as normal elements, as defined in the Standard Colors page of the Options dialog.
Note: Custom shapes do not function in Sequence (Interaction) diagrams.
For information on creating Shape Scripts, see the Enterprise Architect Software Developers' Kit (SDK).