In the Professional edition of Enterprise Architect, you can use the Generate Sequence Diagram context menu option to generate a Sequence diagram for a particular method of a class.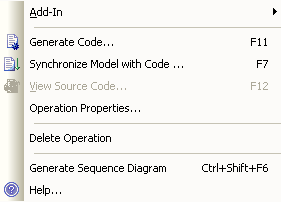 When you select the option, the debugger records a Sequence diagram if and when the process being debugged executes the method in question. If the method is not executed then no diagram is generated.
Note: If the debugger is already running, the menu option is disabled (grayed). You must stop the debugger to re-enable the menu option.