Project clients are the eventual owners of the software system.
To capture client details associated with the current model, select the Settings | People menu option and, on the People dialog, click on the Project Clients tab.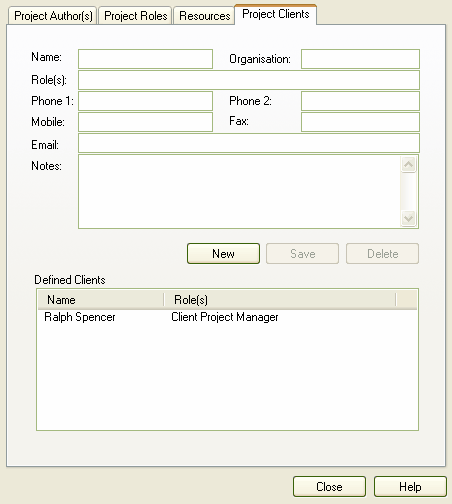 Complete the fields as described below:
Click on the Save button to add the new client to the Defined Clients list.
To add details of further clients, click on the New button.
To delete a client record, click on the name in the Defined Clients list and click on the Delete button.
See Also