To access the connector Properties dialog, double-click on a connector in a diagram. You can change several characteristics of connectors from this dialog.
The connector Properties dialog has several tabs. The General tab enables you to configure the name of the connector (Link Name), the direction, the line style, the stereotype (optional) and a comment.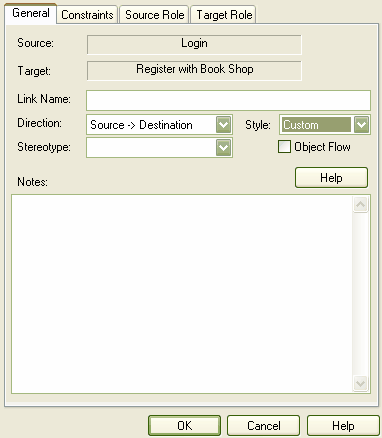 Tip: If you set a stereotype, this displays in a diagram and over-rides the link type in the RTF documentation.
See Also