Note: The Legacy Generator is available if you have RTF templates created in releases of Enterprise Architect prior to 4.1, and you prefer to generate RTF reports using the original generator. However, as you can generate reports from these templates using the post-Enterprise Architect 4.1 RTF Generator, the Legacy Generator and instructions for its use are no longer updated.
Creating a Rich Text Format (RTF) document is a simple and flexible process. An RTF document is based on a package or an element in your project (more usually a package). To produce a document, you must select the package or element to report on in the Project Browser window or Report or Model Search, and press [F8].
You access the Legacy Rich Text Format Report dialog by clicking on the Switch Generator button on the Generate RTF Documentation dialog.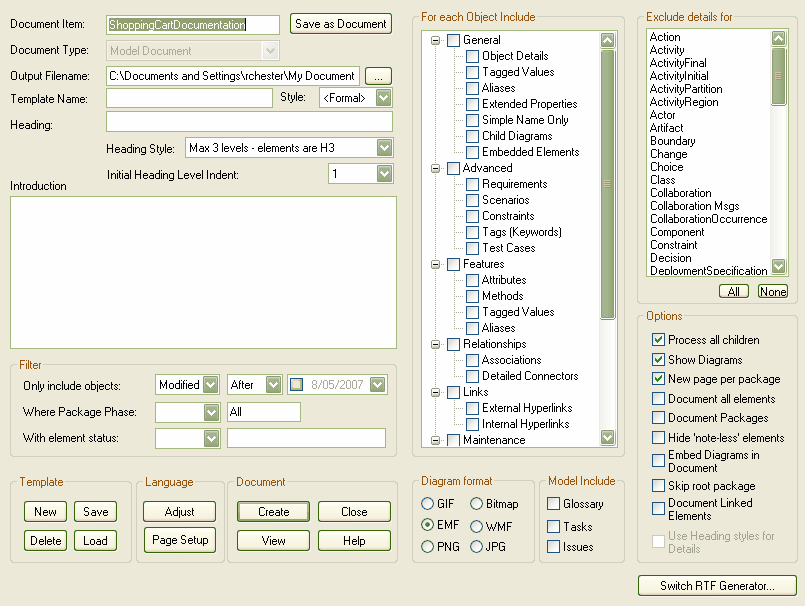 The following topics provide assistance on using the Legacy Rich Text Format Report dialog to document your project.