External requirements are those Requirement elements that have been linked to the current element using a Realization link. By creating the link from the element to the requirement, you create a responsibility that the element must implement as part of the system solution.
In Enterprise Architect, linked requirements are shown in the Require tab of the element Properties dialog, but they are marked external and cannot be directly edited (on selection, the tab fields are grayed out).
Double-click an external requirement in the list to activate the Properties dialog for the associated requirement, where you can view and modify the requirement details and check the requirement hierarchy details.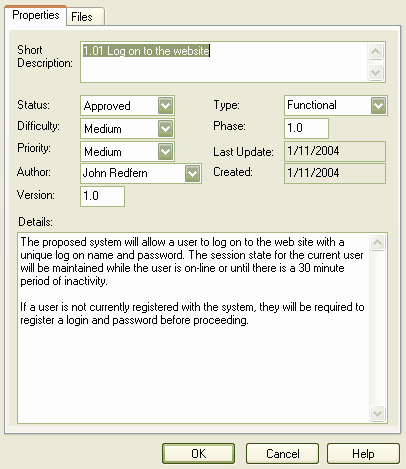 See Also