You perform searches within your project in the Model Search. You search the whole model , unless you have selected the Current Tree Selection option in the Advanced Search facility. In that case, you can search within a specific package selected from the Project Browser window.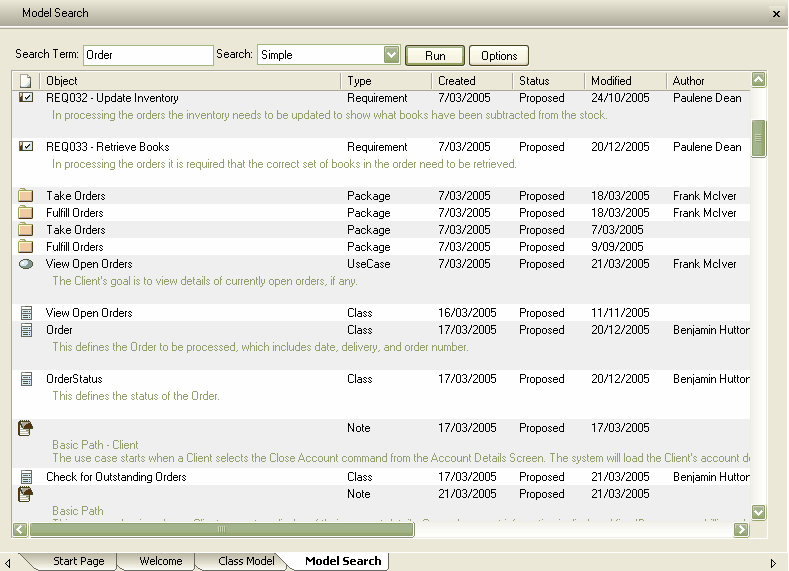 In the Search Term field type the text to search for, and in the Search field select the type of search to perform (the default being Simple). Click on the Run button to display your results.
If you click on an element in the Model Search, Enterprise Architect locates and highlights that element in the Project Browser window. This enables you to search for items of interest and access them quickly and directly.
You can perform more complex searches and create your own search definitions. To begin these tasks:
1.

Click on the

Options

button. The

Search Options

submenu displays.
2.

Click on the

Advanced Search

option. The advanced

Find in Project

dialog displays.
See Also