Enterprise Architect provides an additional UML Artifact - Document Artifact - that can contain an RTF document internally. In the Corporate edition of Enterprise Architect , you can also link an RTF document to any UML element in the model.
You create linked documents from Linked Document Templates, which you define with the Document Template Editor; see Create Linked Document Templates.
The Document Artifact and the Document Editor are illustrated below: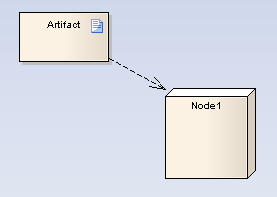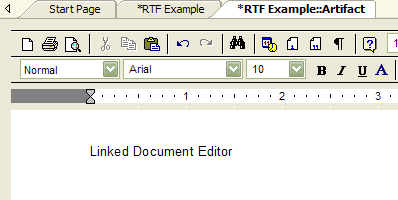 Documents created via the Document Artifact are rendered into RTF Documentation by selecting the Model Document checkbox in the RTF Style Template Editor. See the RTF Style Template Editor topic.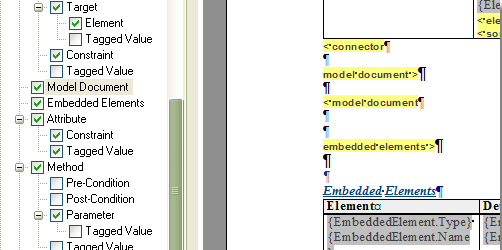 The document for the Document Artifact is rendered into the RTF documentation at:
model document >

<model document
See Also