Compared to when security is enabled, locking a model element differs slightly when security is not enabled. If you select the Project | Security | Require User Lock to Edit menu option, when you elect to lock a diagram or element, the Element Lock dialog displays.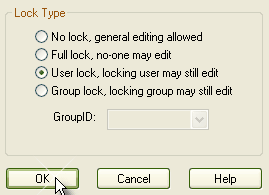 The four lock options available are:
Select the appropriate lock and click on the OK button.
See Also