You can view and delete your own user-level locks in Enterprise Architect. This is especially useful when working in Mode 2 security (user locks required to edit).
To manage your locks select the Project | Security | My Locks menu option. The My Locks dialog displays.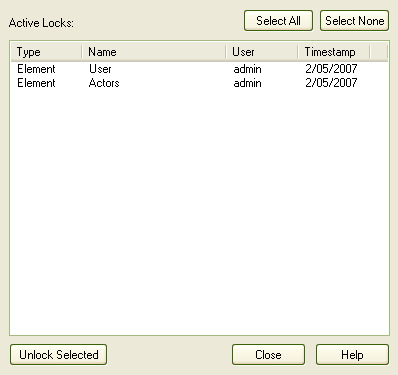 In the My Locks dialog you can select one or more locks and delete them (i.e. unlock the object) by clicking on the Unlock Selected button.
See Also